Australia-Naturally Travel for the most memorable eco-travel experiences…
" We have unforgettable memories of new friends, beautiful places, and spectacular birds and other wildlife. We will enthusiastically recommend Australia-Naturally whenever we meet someone who is contemplating a trip down under!! You planned a wonderful trip for us Graeme, and we thank you!!!!! "
Sheri and Bill Robison, USA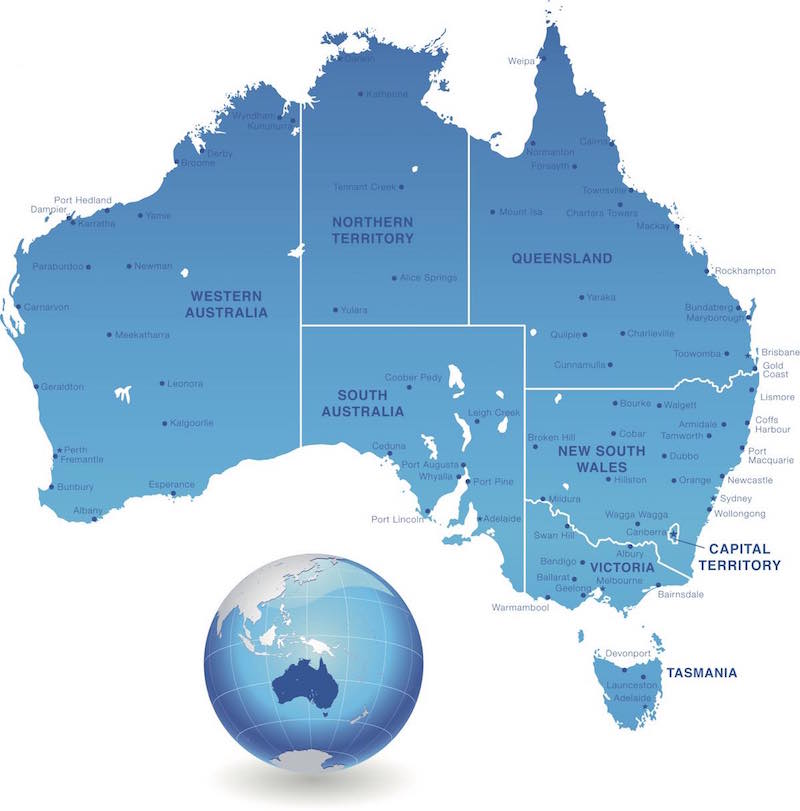 Kununurra
Kununurra
Darwin
Top End
Darwin - Kakadu - Fogg Dam - Litchfield
Cairns
North Queensland
Cairns - Daintree - Atherton Tablelands
Sydney
Sydney day tours plus 2 , 3 , 5 day tours
Blue Mountains - Royal National Park - Capertree Valley - Hawkesbury Valley
Melbourne
Melbourne day tours plus 3 , 4 , 5 day tours
Wetlands & Coastal - Sth Gippsland - Woodlands - Mallee - Sth West
Adelaide
South Australia Tours
Perth
Perth & environs full day tours 
4 day / 3 night South West tours
8 day / 7 night South West tours
Alice
Alice Springs 3 day / 2 night tour
Hobart
Full day tour Bruny Island
Bruny Island 2 day / 1 night tour
Australia-Naturally Travel
Established experts in the special-interest travel sector, has organized special-interest tours throughout Australia for more than 20 years. We tailor-make each tour to suit the interests and requirements of the participants. We work closely with and travel planners and clients to ensure that even the smallest details are taken care of.
Australia-Naturally Travel commits to providing special-interest travellers with personally satisfying, educationally valuable and environmentally sound experiences. We pride ourselves on arranging the very best tour inclusions for each traveller or group of travellers.
Special-interest attractions in Australia are as diverse – so the tours we design cover a wide span, including ecotourism, birdwatching and educational tours. Special interests range from nature travel (understandably a major attraction in a country with such extraordinary flora and fauna), to alumni travellers (we arrange fascinating and absorbing study tours throughout Australia), zoo groups, birdwatchers and botanists. We also design educational tours – general or in-depth and intensive – for universities, colleges and schools around the world.
It's the experience that counts. Australia-Naturally Travel brings over 20 years of experience to bear on designing special-interest tours. Those who travel on our tours reap the benefit – they enjoy the experience of a lifetime.