NATURE TOURS FROM MELBOURNE
Day tour, 3 day and 4 day tours 
Nature Touring - Victoria
4 Day / 3 Night Wildlife Journey – from Melbourne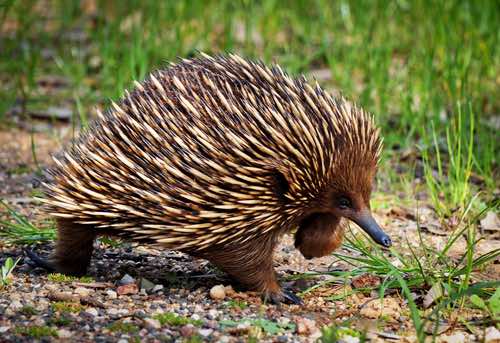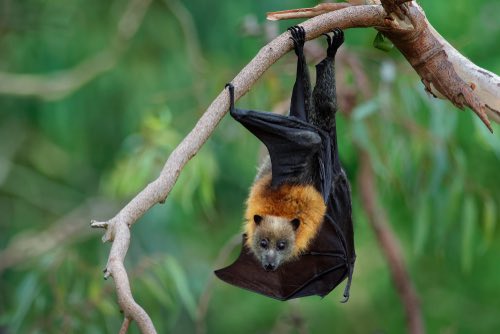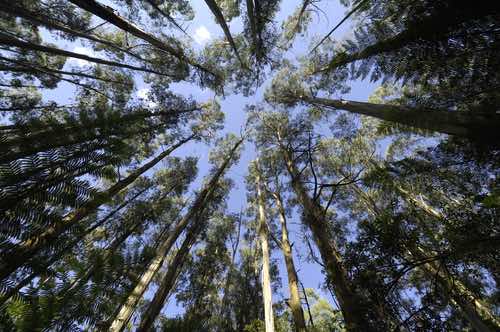 Four days with the best of Australia's wildlife!
Connect with nature on this fully-inclusive small group journey into the wildlife-rich forests of southeast Australia's coastal wilderness.
Find koalas in magnificent stands of giant eucalypt forest, walk in rainforest listening for lyrebirds, watch Sea-Eagles soar along untouched ocean beaches and spot huge Goanna lizards beside secluded rivers and waterways. Your highly experienced Wildlife Guide will also show you where to look for wild wallabies, kangaroos, echidnas, parrots, cockatoos, black swans and many other animals.
Help conserve the beautiful places and wildlife you see. Spend a little time on a glorious beach removing fishing nets that trap fish, birds and sea mammals.
Share this remote area with your experienced Wildlife Guide and each night return to the comforts of owner-operated lodge-style accommodation.
At the end of the journey all participants will receive a certificate of thanks for helping wildlife, a full species list of everything they've seen, and the satisfaction of knowing they have given something back to the environments and animals visited.
Day 1 - MONDAY: Melbourne to East Gippsland
Travel past internationally acclaimed RAMSAR wetlands of the Lakes District of East Gippsland before travelling by ferry to an island sanctuary in the wetlands with a thriving colony of wild Koalas. We take a walk through the forest spotting these delightful animals in the wild, and learning about their lives. We may also see Echidnas, Wallabies and Kangaroos and many colourful parrots, honeyeaters and seabirds which you can help record for conservation purposes. Dinner tonight is in a local restaurant.
Tonight's accommodation is a homestead in a small town where you will stay for three nights. Accommodation: Snowy River Homestead, Orbost, or similar
Day 2 - TUESDAY: Rugged mountain forests of East Gippsland
After a relaxing breakfast we travel into the rugged mountain forests of East Gippsland.
The diverse forests of East Gippsland are the reason that wildlife is so abundant. Today we will visit both dry and wet mountain forests, visit the famous Snowy River, and walk beside a wilderness creek where the landscape changes dramatically from the sunny, dry slopes to the near-rainforest of the gully. Your Wildlife Guide provides detailed information of the formation of these mighty forests, and helps you search for Lyrebirds, parrots, goannas, wallabies and honeyeaters. Birds and reptiles are abundant, but other human visitors are few.
We finish the day with a classic Aussie dinner at the Homestead.
Accommodation: Snowy River Homestead, Orbost, or similar
Day 3 - WEDNESDAY: Explore a secluded river estuary on the Wilderness Coast
First we walk into a large lowland (warm temperate) rainforest in search of birds and wallabies. Then we walk through a heathland and along a forest-lined river to its estuary in Australia's Coastal Wilderness. We search for Sea Eagles, cockatoos, kingfishers, swans and huge goanna lizards. We visit a quiet beach with a complex dune system and frequently see beach and ocean-going birds.
After lunch we take a walk on the nearby rocky headland, peering into rock pools, walking past wind-sculpted coastal shrubs looking at the expanse of the 90 mile beach. We spend a little time on a beautiful beach removing old fishing nets – they wash up from the sea, and sometimes wash back out, where they trap and kill sea creatures.
Our dinner tonight is a picnic in the bush overlooking the beach (weather permitting). On our way back to our Homestead we search the plains for wallabies, kangaroos and wombats.
Accommodation: Snowy River Homestead, Orbost, or similar
Day 4 - WEDNESDAY: Mouth of the Snowy River, Krowathunkoolong and back to Melbourne
This morning we depart East Gippsland after one last visit to the beach at the Mouth of the Snowy River. On the way back to Melbourne we visit the Krowathunkoolong Keeping Place, an informative Aboriginal Cultural Centre in Bairnsdale. We also search for Grey-headed Flying-foxes in their daytime roosts beside the river at Bairnsdale (a large colony set up there in 2013, and at the time of writing provide great viewing opportunities. They may move on at any time though). We then transfer to Melbourne arriving in the late afternoon.
Tour includes pick up and drop off at Melbourne hotel, touring with an experienced nature guide, all meals on tour from lunch Day 1 to lunch Day 4, comfortable 4.5 star homestead accommodation (private facilities) , entry fees, full interpretation by an experienced nature guide. Minimum 2 people, maximum 8 people.
Shared tour – departs every Monday (September to May only) (min 2 people), except on or through 25 Dec, 26 Dec, 01 Jan.
Tour Code: NM4WJ
To add this tour to your itinerary enquiry, please include the tour code.
3 Day / 2 Night Great Ocean Road Tour – from Melbourne
Day 1 - Koalas and Kangaroos in the Wild!
A short drive from Melbourne we stroll through a national park looking for wild koalas, cockatoos and kookaburras. We have been researching the koalas in the You Yangs since 2006 and your Wildlife Guide will explain the behaviour and individuality of the koalas you meet. Help create habitat for a wild koala by joining our "Make a Home for Clancy" conservation project which is one of the Koala Clancy Foundation's many koala conservation projects.
We often spot wild kangaroos on this section of the trip.
After a substantial picnic lunch we continue to the Great Ocean Road where we explore the landscapes and wildlife of this iconic coastline.
Travel inland to our guesthouse in the small town of Forrest nestled high in the forest of the Otway Ranges. Prepare for tomorrow morning's early start to search for Platypus
Overnight: Forrest Guesthouse
Includes: Lunch & Dinner (L,D)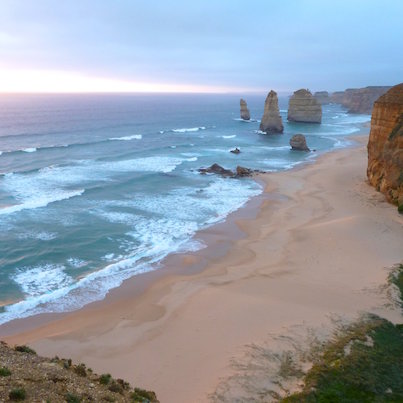 Day 2 - Begin your day at dawn for a magical canoe trip on calm Lake Elizabeth deep in the rainforest of the Otway Ranges. Known as one of the best places in Australia for seeing the elusive Platypus, you will paddle your canoe in the water with these fascinating mammals – a once in a lifetime experience. After the canoe trip and breakfast we return to the coast for more spectacular scenery.
Enjoy a walk in the magnificent rainforests of the Otway National Park.  Your Wildlife Guide will explain the formation of these mighty forests and help you find parrots, kookaburras, koalas and wallabies.
Travel through Port Campbell National Park, looking out for echidnas, wallabies, lizards and colourful birds which make their home in the coastal heathlands. Linger a while to take in some of nature's handiwork at the Twelve Apostles and Loch Ard Gorge. Hear stories about the terrible shipwrecks of the past.
Overnight Port Campbell: Daysy Hill Country Cottages in Port Campbell
Includes Breakfast, Lunch & Dinner (B,L,D)
Day 3 -
This morning we have one last look at the coast in the dramatic morning light before returning to Melbourne across the vast grasslands of the Western Plains.
Created by intense volcanic activity over the past 2 million years, the 7000 volcanoes of the Western Plains are now extinct but the resultant savannah is pasture to a rich wool growing area – a wonderful example of Australia's great range lands.
We stop en route to drive to the top of an extinct volcano with spectacular views across the plains. From the summit we see some of the hundreds of volcanic lakes scattered across the plains.  This is a great place to view raptors – birds of prey – including Wedge-tailed Eagles, Nankeen Kestrels and Brown Falcons.
Later we pass Lake Corangamite, the largest permanent lake in Australia, often covered with prolific birdlife. We return to Melbourne in the late afternoon. (B,L)
NOTE: this itinerary is an indication only. Every attempt will be made to follow our planned route however to maximise wildlife viewing opportunities, amendments may be made due to National Park Service requirements and weather conditions. They will be clearly outlined to you by your Wildlife Guide.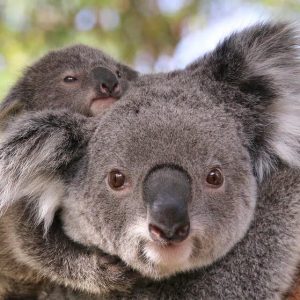 Location: West of the city of Melbourne in south-east Australia. Visit Serendip and You Yangs national parks, the Great Ocean Road, Great Otway National Park, the 12 Apostles, the Shipwreck Coast, volcanoes and lakes of the Western Plains.
Duration: 3 Days
Grade/Difficulty: easy
Group Size – Maximum 8 adults Minimum 2 adults
Departs: All tours are PRIVATE and on request with a minimum of 2 adults and subject to availability. (Note: no tours run on or through Christmas or Boxing Days December 25 or 26 or New Years Day Jan 1). Pickups from Melbourne city or Southbank hotels only*.
Returns: to Melbourne city or Southbank hotels
*Please contact us if your hotel is outside of the Melbourne city or Southbank area.  Airport hotel pickups and drop-offs incur an extra fee.
Tour Code: NM3GR
To add this tour to your itinerary enquiry, please include the tour code.
Australia's Leading Birding, Nature Spotting & Aboriginal Cultural Travel Specialist
Australia-Naturally Travel coordinates your custom tour arrangements with Specialist Guiding, Touring, Transport & Accommodation all set to your time-line and requirements.