Australia is a nation with a unique blend of established traditions and new influences as home to both the world's oldest continuous cultural traditions and a rich mix of migrant cultures.
Australia has a vibrant and artistic life and all forms of visual and performing arts have strong followings.
Australia's Leading Birding, Nature Spotting & Aboriginal Cultural Travel Specialist
Australia-Naturally Travel coordinates your custom tour arrangements with Specialist Guiding, Touring, Transport & Accommodation all set to your time-line and requirements.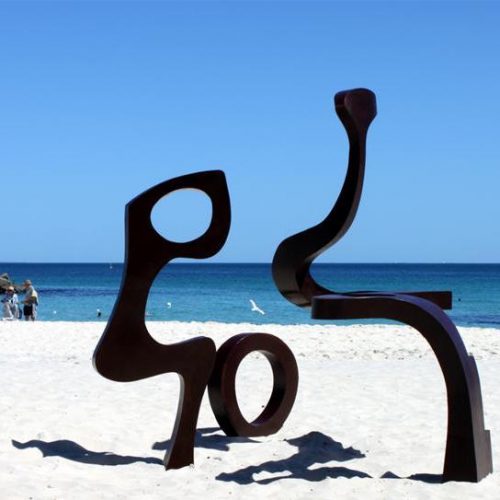 Visual Arts
Aboriginal Art – we arrange tours to Museums throughout Australia to view the works of Aboriginal and Torres Strait Islander artists who have transferred mythological Dreamtime designs to boards and canvasses - and contemporary art that remains grounded in the spiritual traditions.
And we arrange tours to visit our indigenous artists in their home villages in remote parts of Australia where participants can watch and learn from the artists themselves and community members.
Cultural Landscape Art – Australian life in the country was captured in the late 19th and early 20th century by Australian artists such as Arthur Streeton, Frederick McCubbin and Tom Roberts and their paintings provide a bridge to the country's past.
Symbolic surrealists such as Sidney Nolan, Arthur Boyd and Albert Tucker introduced a new dimension to Australian art and other notable artists of the mid to late 20th century include Russell Drysdale, John Olsen, Margaret Olley, Fred Williams, Howard Arkley, Margaret Preston, Jeffrey Smart, Clifton Pugh, William Dobell and Brett Whiteley.
Contemporary visual artists tell the story of a different Australia with artists using many media including photography, sculpture, installation, drawing and performing art reflecting issues confronting contemporary Australia.
We arrange tours to include exhibitions at our major art museums through Australia, to small intimate gatherings at private art galleries - and every now and then, the unique opportunity to view private collections, and to meet artists.
Performing Arts
We recommend every tour should visit the most famous performing art centre in Australia - the Sydney Opera House - and a tour of the House followed by a performance is treasured by all visitors. The diversity and originality of performing art can also be experienced throughout Australia.
Aboriginal Tourism Experiences
An exceptionally diverse range of Aboriginal Tourism experiences are available in Australia, and through our tours you can access Aboriginal rock art sites (some dating back 50,000 years), learn about the environment with Aboriginal hosts, gain knowledge of traditional land ownership, bush skills, hunting, food gathering and bush tucker preparation, bush medicines, and learn about art practices.
Museums
Australia has Museums for every interest and we plan itineraries to suit the specific interests of the group or party. The range is almost endless and include: Art Craft Design, Botanic Gardens, Community Museums, Costume, Education, Gay & Lesbian, Health & Medicine, Historic Houses, Indigenous Australians, Maritime Museums, New Technologies, Performing Arts Heritage, Photography, Sports Heritage.